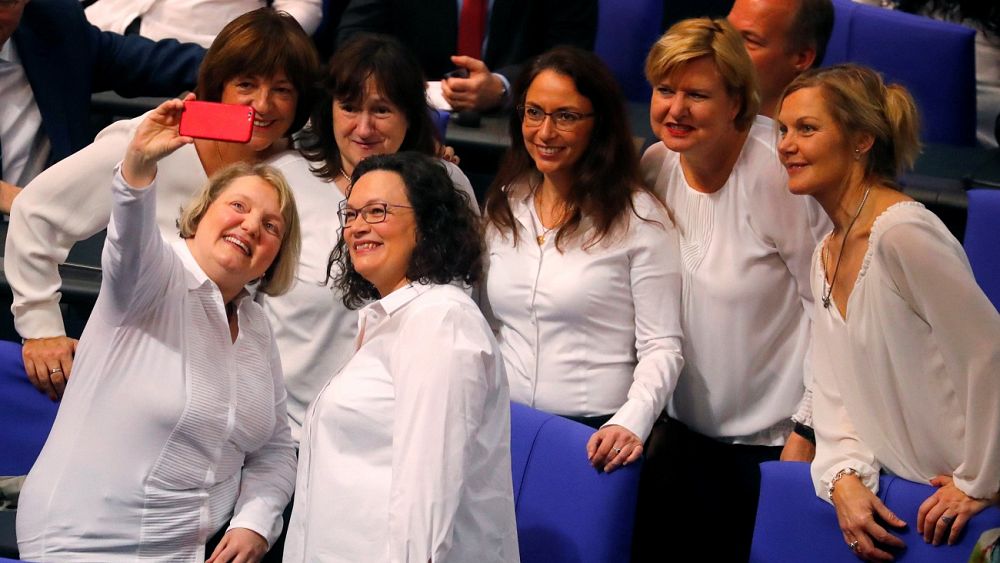 Exactly one hundred years ago, on 19 January 1919, Germany issued a law granting universal suffrage: for the first time, all women in the country would be allowed to participate in elections, both as voters and as candidates for elections.
Shortly before the German parliament celebrated a century in which women could vote in Germany, German policies called for increasing the representation of women in the federal parliament and local parliaments in proportion to their numbers and warned of a decline in women's rights.
First New Zealand
From independent countries established at the time, New Zealand was the first country to introduce universal suffrage in 1883. The first European country to do so was Finland in 1906, followed by Norway in 1913 and Denmark in 1915.
Germany has a long history of struggle
Although German women had the right to vote in 1919, the country needed decades to abolish other repressive laws. Until 1977, for example, women in Germany could not work without the permission of their husbands, until 1983 the representation of women in parliament remained less than 10%. Even German Chancellor Angela Merkel insisted that weeks ago, so that equality will be achieved everywhere … it should not take another 100 years! "
The Vatican
In 2019, women still have difficulty in voting in many countries. Vatican City is now the only country where the universal suffrage law is not in effect after being approved by Saudi Arabia in 2015. In Afghanistan, women are legally obliged to obtain permission from their tutor before leaving their homes, making voting dangerous without the consent of the man.
More on euronews:
Syria is the first Arab agreement and of Saudi Arabia
According to the reality in the Arab countries, Syria was considered the first country to grant women the right to political participation, in 1949 followed by Lebanon in 1952
Egypt, Somalia, Comoros, 1956, Tunisia, 1957, Mauritania 1961, Algeria 1962, Morocco 1963, Libya and Sudan 1964. Yemen 1967, Jordan 1974, Iraq 1980, Djibouti 1986, Oman 1994, Qatar 1998 and Bahrain 2002 respectively. The last Arab countries that started responding to the demands of women's participation were Kuwait 2005, the United Arab Emirates in 2006 and finally Saudi Arabia in 2015.
Source link