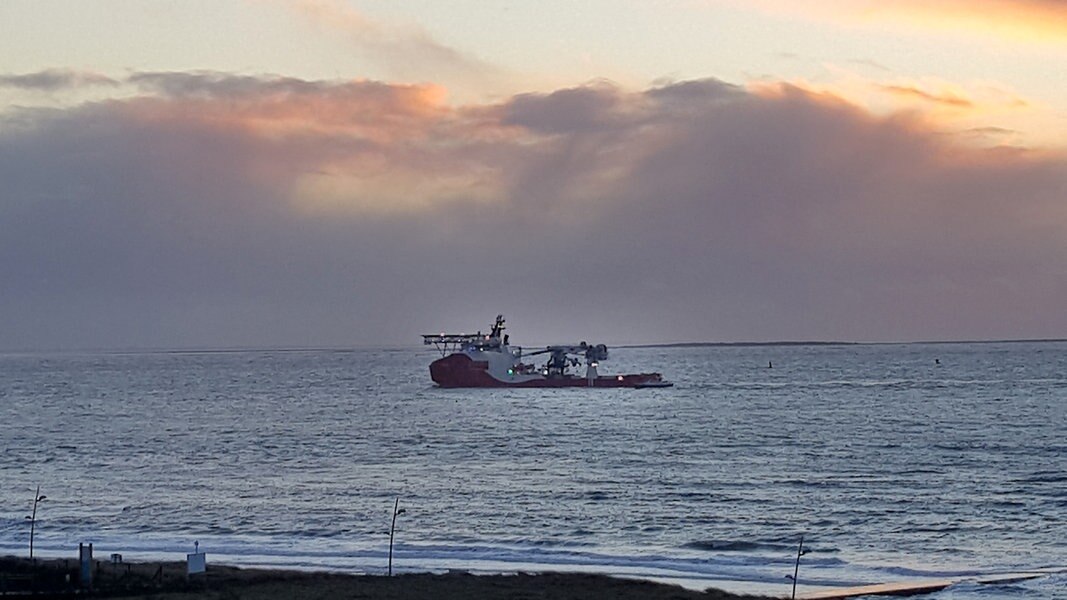 Stand: 19.01.2019 at 19:02 o'clock
The special vessel "Atlantic Tonjer" is looking for the lost containers of the "MSC Zoe" in front of Borkum – here the presentation on the site "MarineTraffic".
Off the west coast of Borkum is the special "Atlantic Tonjer" on the road. The crew should look for containers and, if possible, take them from the bottom of the sea. Since Friday, several ships have been operating to save the nearly 300 containers lost after the "MSC Zoe" cargo accident in the North Sea. Previously, the high seas had repeatedly prevented the start of work. So far, apparently, no containers have been extracted from the water. The "Mare Frisicum" ship is to be collected according to Havariekommandos with a Cuxhaven shipwreck base. The "Tender 1" and "Seazip Fix" are used as reconnaissance vessels. In addition, the "Wega" is located in the sea area to support the search for sonar.
Fishing boats accompany rescue work
Most of the lost containers have sunk and are between 20 and 30 meters below the Wadden islands. About 20 were located near Borkum. If further waste enters the water during work, it must be taken out of the water by one of the stocks. Trawlers are ready for this purpose in the recovery area. According to the Dutch authorities, it may take months to remove all containers from the water.
170 cubic meters of wrecks on German beaches
The "MSC Zoe" had lost a total of 291 containers during the night of January 2, including two with dangerous substances. 18 containers had been demolished and brought ashore on the Dutch islands. Their content has landed on the beaches of several Dutch and German islands. Plastic, polystyrene, shoes, toys, refrigerators and TV had to be collected. "So far, about 220 cubic meters of cargo remains have been collected on the beaches," said the command of the accident on Friday. In recent days Borkum and Norderney have landed small amounts of new leftovers. Community workers and Greenpeace activists continue to collect relics on Borkum.
The freighter is driving again
The cause of the loss of the container is not yet clear. Meanwhile, the "MSC Zoe" is sailing back to the sea: Thursday, the ship headed for Gdansk. On Wednesday evening the merchant had left Bremerhaven.

Source link