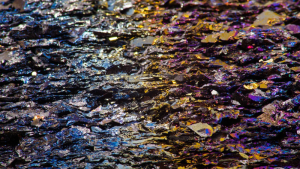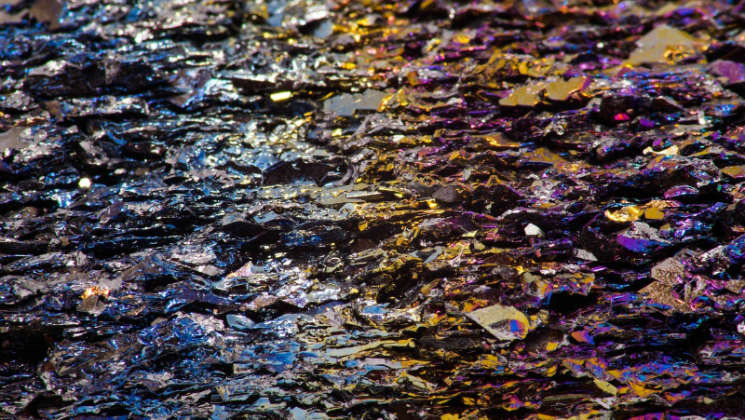 Ford Motor Company (Ford), Huayou Cobalt, IBM, LG Chem and RCS Global plan to use blockchain technology to track and validate minerals of ethical provenance. Their common goal is to create an open network across the industry to track and validate minerals and other materials for the automotive and consumer electronics industries within their strategic supply chains. The initial work will focus on responsible sourcing of industrially extracted cobalt
"We remain committed to transparency through our global supply chain,"Said Lisa Drake, Vice President, Global Purchasing and Powertrain Operations, Ford Motor Company."Working with other leading industries in this network, our intent is to use cutting-edge technology to ensure that the materials produced for our vehicles will help meet our commitment to protecting human rights and the environment. ."
Cobalt
Cobalt is in great demand for its use in lithium ion batteries. These feed a wide range of products, from laptops to mobile devices to electric vehicles. In a 2017 report, Morgan Stanley, by 2026, expects the demand to multiply eight times, especially for its use of those types of devices. To give two examples:
a typical electric car battery requires up to 10 kg of cobalt
a standard laptop requires about 30 g of the same mineral.
Traditionally, miners, smelters and consumer brands rely on third-party audits to establish compliance with generally accepted industry standards. Together with these assessments, blockchain technology offers the prospect of a network of validated participants and of immutable data visible in real time from all authorized network participants. Furthermore, the use of blockchain can help network participants to meet compliance requirements.
While the initial focus is on large-scale miners (LSM), an important goal of the group is to help increase transparency in small-scale and artisanal mining (ASM) activities. The importance of this is that these operators:
be able to sell their raw materials in the global market
meet their internationally ratified liability requirements.
In fact, the blockchain network can help ASM operators:
work with due diligence data providers
then join a blockchain-based network of validated participants.
The pilot project will also explore the use of incentives or financial benefits for ASMs and their local communities affected by the mining sector.
Chen Hongliang, CEO of Huayou Cobalt, said: "As the world's leading supplier of battery materials, we are proud to have an OECD due diligence program and ongoing community support initiatives related to our operations in the DRC, which is fundamental to our proactive approach. to the supply of ethical cobalt We also want to have solid and reliable information channels to demonstrate and demonstrate this action to our customers.
"This pilot blockchain is an interesting interesting and potentially important step in these efforts. We believe in transparency and a collaborative approach to improving production conditions in the cobalt sector of the DRC, by leveraging the project to this end has enormous potential."
Application of the IBM blockchain technology
The group, which reflects the participants in each of the main stages of the supply chain from my end-user:
start with a pilot focused on cobalt
explore the creation of a blockchain platform open to the whole industry that could be used to track and validate a range of minerals used in consumer products.
The blockchain pilot is already underway. He will try to demonstrate how the materials in the supply chain are produced, exchanged and treated responsibly.
The pilot project, based on a simulated procurement scenario, provides for the cobalt produced at the Huayou industrial mining site in the Democratic Republic of Congo (DRC) through the supply chain:
from mine to the foundry
to the cathodic plant and to the battery of LG Chem in South Korea
in a Ford factory in the United States.
This will see the creation of an immutable control trail on the blockchain. The entries will include data to provide evidence of cobalt production from the source to the final producer. Participants in the network will be validated against responsible procurement standards developed by the Organization for Economic Cooperation and Development (OECD).
Built on the IBM Blockchain Platform and powered by the Linux Foundation's Hyperledger Fabric, participants are designing the platform for adoption in the industry. Their solution aims to enable interested parties of any size and role in a supply chain to gain easy access. These participants will include original equipment manufacturers (OEMs) in many industries, including:
automotive sector
electronics
aerospace
defense
supply chain partners (such as mining companies)
battery manufacturers.
The hope is that the supply chain networks will become part of an industrial-wide network that tracks and validates the minerals after the completion of the project, which expects completion by mid-2019. There are plans for a governance that represents the members of these industries, to help ensure the growth, functionality and commitment of the platform to democratic principles.
"With the growing demand for cobalt, this group has joined clear objectives to illustrate how blockchain can be used for greater assurance of social responsibility in the mineral supply chain,"Said Manish Chawla, GM, Global Industrial Products Industry, IBM.
"The initial work of these organizations will be used as a precedent for the rest of the industry to be further extended to help ensure transparency around the minerals that enter our consumer goods."
Enterprise Times: what does this mean?
If the pilot succeeds, the participants hope to extend beyond the cobalt into other metals and raw materials, including other "conflicting" minerals such as:
tantalum
can
tungsten
gold
Rare lands.
With this initiative, IBM continues to move towards "trusting blockchain" implementations. Although not as detailed as the Food Trust, the underlying bases of accountability are similar – and equally valuable. In this, IBM provides a social advantage that other blockchain providers have (so far) not sought.
Source link