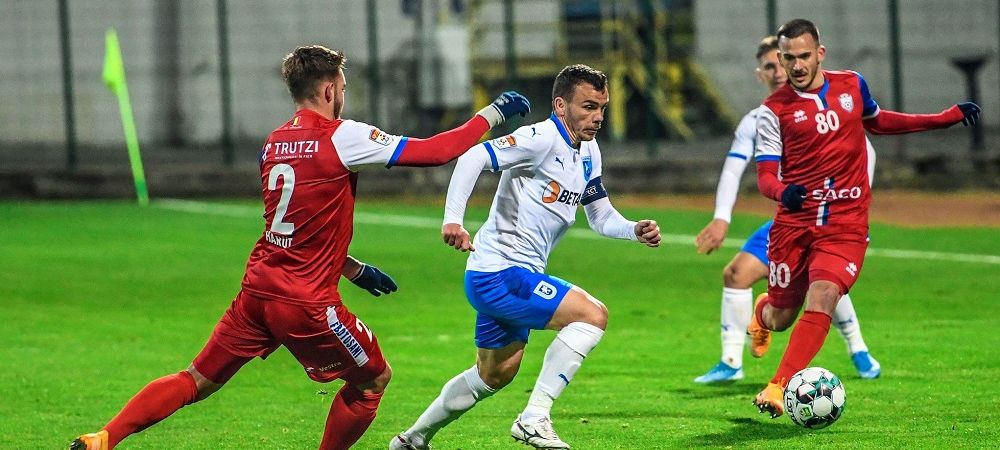 Silvian Cristescu commented on Pro X the match between FC Botosani and Universitatea Craiova.
Craiova's sporting director said he was satisfied with the evolution of the team in Botosani's match, stating however that the Oltenians were denied at least one clear shot from 11 meters.
"So far about 4 stages, the team has made a good path, also very good. Unfortunately in the last few games it has not gone so well. We have lost two games with teams that will end up, from my point of view, in the middle of the table, and these are very poor results.
Unfortunately, many factors have intervened during the latter stages. Mr. Dumitrache would have refereed very well last night if he had seen the two penalties in Mamut. In the second half the Botosani goalkeeper had something extra and tore his shirt.
It is not a question of seeking a penalty. The goalkeeper pulled him by the shirt, it's clear. He had some more and he was breaking it! I don't want to say that refereeing is responsible for the latest results, but we have been denied a penalty that could be seen from Pluto! The idea is that we lost two points in last night's game.
Pigliacelli didn't shoot on goal, our possession was 65%, we dominated from all points of view. What is certain is that the team showed a different attitude at the match, they were more ambitious, they raced more.
Mr. Croitoru has been crying all week about having no players, but who was missing from his top 11? No player. We lost 3! They insisted they had no one to play with, but they were on the pitch with their top 11, they had no absentees. If I take after last night's game, we have lost two points and I remain faithful to the idea that pulling the shirt was a penalty, more clearly than that it couldn't be.
I liked last night's game, Botosani couldn't leave the pitch in a few moments. The team played very well compared to the last few games in which they showed apathy. Now only the results will keep Papura at the helm of the team. In our country, on the other hand, everyone says 'because Craiova wins 1-0', 'because Craiova is penalized' … CFR has been winning for years with 1-0 and nobody criticizes them"said Silvian Cristescu at the exact moment in the sport.
The Olten official also spoke of Koljic's absence: "Given that Koljic has scored match by match and was the best attacking midfielder in the country, the team has gaps in the end, but they will also be resolved. We have players who can replace him, they can approach him"concluded Cristescu.