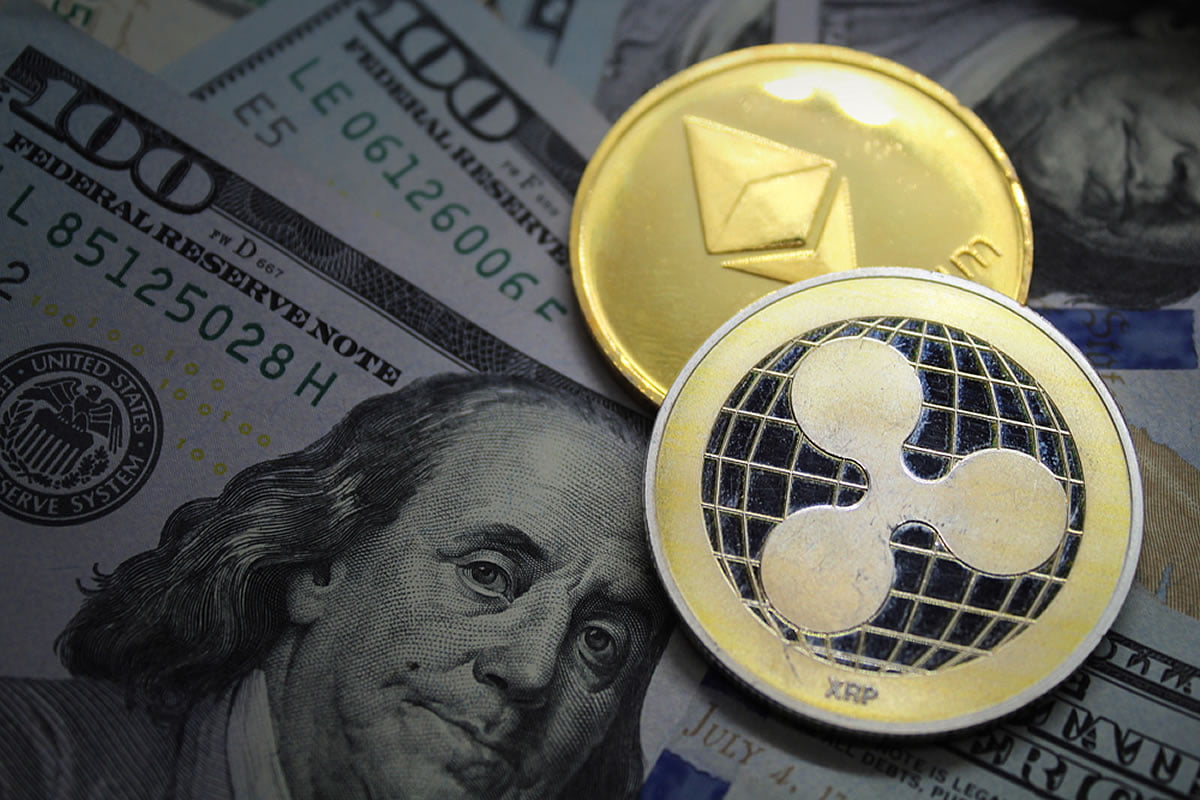 The recent market volatility has led to a constant shift of the order of the top ten cryptocurrencies by market capitalization. Of course Bitcoin remains at the head of the digital table but the battle for second place is heating up again.
Market Cap Gap Under $ 1 Billion
The recent recovery of Ethereum has exceeded that of XRP allowing it to fill the gap in second place. Towards the end of November Ethereum had fallen so far that Ripple's XRP exceeded it as a second cryptocurrency by market capitalization.
The XRP increased the gap over the next six weeks, when Ethereum dropped even more by striking a minimum of 18 months of $ 85 on December 15th. At most, the difference between the two cryptographic assets was over $ 3 billion in capitalization when Ethereum dropped below $ 10 billion.
Since the low ETH has recovered almost 60% at its current level of around $ 135. The XRP in comparison made only 28% from the low of mid-December of $ 0.283. Despite having tightened more fintech partnerships and expanding RippleNet, XRP has not been able to match the recovery rate of Ethereum and the gap is shrinking.
At the time of writing the difference between the two cryptocurrencies was $ 750 million market capitalization. XRP lost 3% on the day while Ethereum only fell by 1%.
Tron affects the milestones of the network
Further down the table, Tron managed to keep the tenth place and is challenging for the ninth place. Cardano has completely emerged from the top ten and has been one of the worst altcoin of the year. From the low of 2018 on December 15 TRX has recovered 58% and its market capitalization is currently $ 1.3 billion, closing on Bitcoin SV above it with $ 1.5 billion.
Tron's network continues to expand reaching one million accounts last weekend as tweeted by founder Justin Sun;
TRON #Dapp Weekly report 12.22-12.28. With the rapid expansion of #TRON ecosystem, the TRON account number has officially exceeded 1 million this week. The exceptional performance of #TRX in the secondary market even people feel safer than $ TRX. https://t.co/XkdKd2Mqza

– Justin Sun (@justinsuntron) December 28, 2018
This impressive milestone came just 184 days after the launch of the mainnet. In comparison Ethereum 542 days to reach a million accounts after its mainnet went live.
As pointed out by Sludgefeed Tron, last week reached another milestone when it reached over a million contract triggers, which is a sign of increased dApp gaming activity on the network.
TRX is currently trading 3% less on the day the markets withdraw from yesterday's $ 10 billion pump during the Asian trading session. Since last weekend it has dropped by almost 5%, but in the last month TRX has recovered 40% from the lows of the year.
Image from Shutterstock