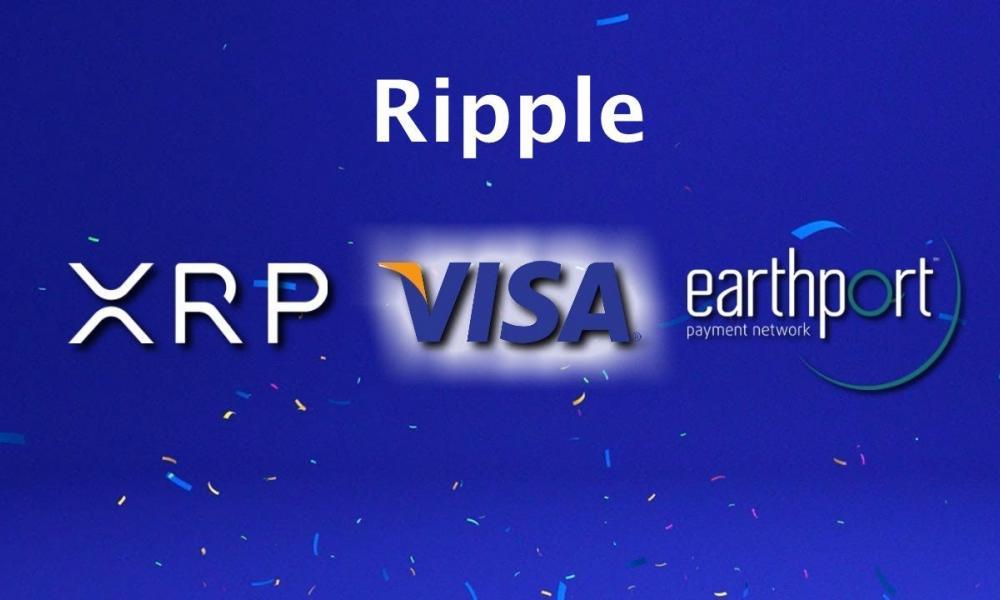 According to a new report, the Earthport-based payment company in the United Kingdom has recently been bought by the US-based Visa giant for $ 250 million. Earthport is a well-known international payment service that provides services to businesses and banks around the world. It is also one of the largest partners of Ripple Labs, the parent company of cryptocurrency XRP.
Earthport, based in London, United Kingdom, was founded in 1997. In 2015 it collaborated with Ripple to integrate the Ripple protocol into the existing payment network. The company has made international payments through a single application program interface (API). Until then, his clients included some of the largest companies and financial institutions in the industry, including Ripple, Payoneer, Bank of America, Japan Post Bank and others.
Earthport also made headlines at the start of 2016 after launching the first Distributed Ledger Hub (DLH) in the world. This move allowed him to offer his technology to his customers through a simple API. As a result, it has provided more than 200 countries with a wide variety of payment methods, as well as access to the Ripple ecosystem.
The visa exceeds the actions of Earthport
The reports also claim that Visa has paid each of Earthport's share four times more than the Monday closing price of their stock. According to the stock market, the value of the shares is around 7.45 pence, while Visa has paid around 30 pence per share. The company was already considering a change in strategy due to a 28% decrease in the value of the shares due to significant expenses and losses in 2018.
Regarding Visa, it has recently been reported that the payment giant is planning its own blockchain-based digital identity system. The system is called "Visa B2B Connect" and will focus on improving international payments. According to their announcement, it is scheduled to go live at the beginning of 2019. It will make tokenized the essential business data and will guarantee the company a cryptographic identifier to be used for various platform-based transactions.
At the start of this year, in June, Visa suffered major interruptions in card payments, most of which were reported in Europe and the United Kingdom. The company did not report what was causing the trouble, only that they are investigating it and are working to solve the problem.
The banks reportedly open to a crypto and blockchain
In the meantime, it seems that the interest in blockchain technology is growing all over the world, as demonstrated by these and other recent events. Just a month ago, in November, Ripple Labs CEO Brad Garlinghouse announced that there are over 100 SWIFT-related banks that have joined a partnership with Ripple. Considering that SWIFT was always skeptical about cryptocurrencies and blockchain technology, this announcement is a clear demonstration that SWIFT members could change their attitudes towards new technologies.
In addition, Garlinghouse attempted to accelerate the adoption of blockchain by donating $ 50 million to 17 different universities. However, reports claim that the donation was still made in dollars instead of XRP or any other cryptocurrency. This shows that Garlinghouse does not aim to attract people to blockchain by force and that society is simply trying to increase awareness of cryptography and blockchain.
Moreover, despite the harsh cryptic winter that has damaged the value of innumerable cryptocurrencies, Garlinghouse remains optimistic about the future of these technologies. He even predicted that XRP will probably overtake Bitcoin at some point after claiming that XRP exists and operates independently of Ripple Labs – the fact that many are still under discussion to date.
Source link