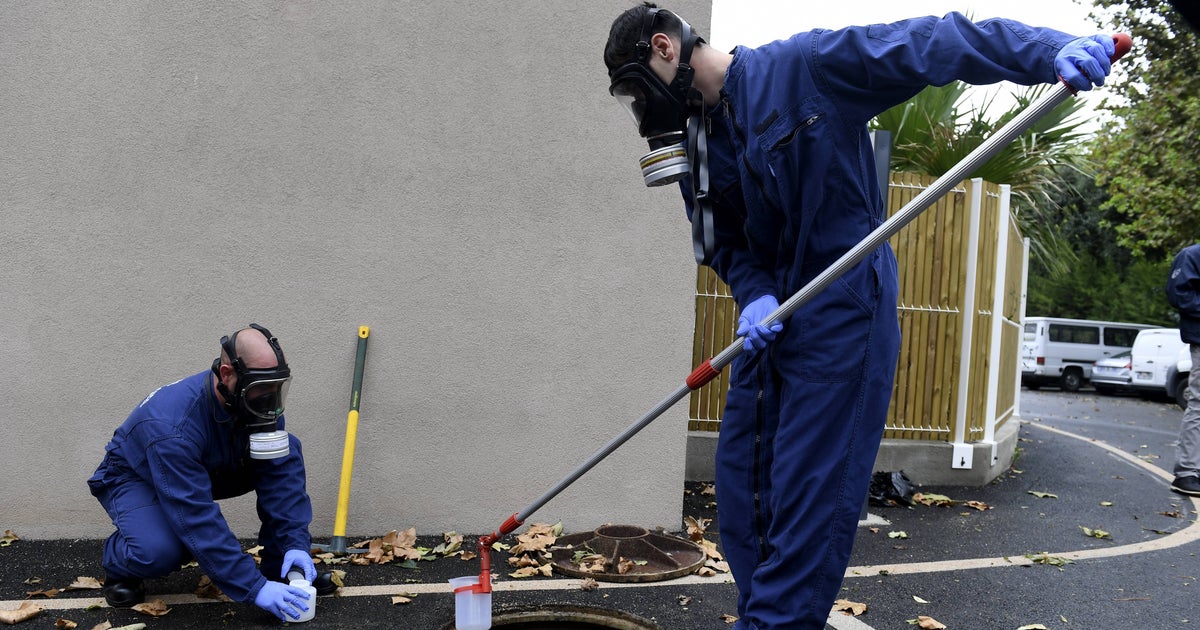 [ad_1]
CORONAVIRUS – "Covid-19 requires a war of movement": in Marseille, marine firefighters have been analyzing wastewater for several weeks to locate sick people who ignore each other. According to them, the method made it possible to avoid the appearance of clusters in various nursing homes.
Since the first wave, a surveillance network has been discreetly set up in underground France. Because the coronavirus can be detected in stool four to seven days before symptoms appear.
In Marseille, Rear Admiral Patrick Augier, head of the marine fire brigade battalion, remembers it well: it was July 24 that his men detected traces of the virus in the wastewater, before the resumption of the epidemic is not clearly visible.
Based on these observations, the marine firefighters decided to go further and use the sewers to try to map the virus in the second largest French city.
"Every day we take samples from two collectors. And every week we cut the city into 11 pieces. We then activate our barns to test people in places that appear red, "explains Patrick Augier.
It is "a war of movement, you have to review your strategy all the time and try to find the positive cases where they are," he adds.
At the same time, a specific system has been set up for about one hundred accommodation facilities for non self-sufficient elderly people (Ehpad) and medical-social structures where the firefighters go every week to analyze the waste water.
As soon as they detect traces of Covid-19 there, they initiate surface and detection tests between staff and residents. For example, they were able to immediately isolate a single positive resident at one of these establishments.
In the last few weeks "we have risen to 34 positive Ehpads but in the end there have been no clusters and 19 have returned to normal", insists Younes Lazrak, president and co-founder of the start-up C4Diagnostics, which analyzes samples for firefighters.
With this strategy, "we can isolate people very quickly. And if we combine it with the decontamination of the place, we deplore one or two cases, but not 50 ", he adds.
"Beware of prejudices"
The Marseille example is "an excellent idea", says Professor Vincent Maréchal, virologist at the Sorbonne University (Paris), but "beware of prejudices", he insists. For example, a number of nursing home residents are incontinent and therefore invisible in wastewater. Same thing for the time of collection: if we take samples at 8:00 and the person carrying the virus goes to the bathroom an hour later, it will go under the radar.
"With Covid, the miracle tool does not exist. This technique is preventive, it allows reactivity from the moment we know that the virus is circulating, "said Emilien Chayia, general manager of the Medeos group, of which two nursing homes participated in the device.
"It should be used on a large scale, but always combine it with other screening methods (PCR tests, antigens) that are not 100% reliable. With all these ropes, we are in a funnel strategy, we tighten the meshes of the net, "he adds.
The technique is starting to spread: nursing home samples in the rest of the Bouches-du-Rhône have begun.
Elsewhere in France, a network is also being built, founded by researchers from the company responsible for supplying water to the capital, Eau de Paris, the Sorbonne University and the Armed Forces Biomedical Research Institute (IRBA). Called Obépine (Epidemiological Observatory on Wastewater), it will be based on 150-400 treatment plants.
In particular, the researchers want to "validate the strategies, understand what makes a data valid or not, in order to correlate it with other epidemiological parameters because viral loads are sensitive, for example, to the nature of the effluents, to dilutions related to rains", develops Vincent Maréchal, member of the Obépine management committee.
Above all, they intend to build a perennial national network that centralizes data, playing a watchman role. Such a tool could be used during deconfinement to anticipate an epidemic increase. Eventually, it could also "expand to other infectious problems (flu, multidrug-resistant bacteria, etc.), suggests Vincent Maréchal.
See also on The HuffPost: A mass in front of Saint-Sulpice in Paris despite the imprisonment
[ad_2]
Source link