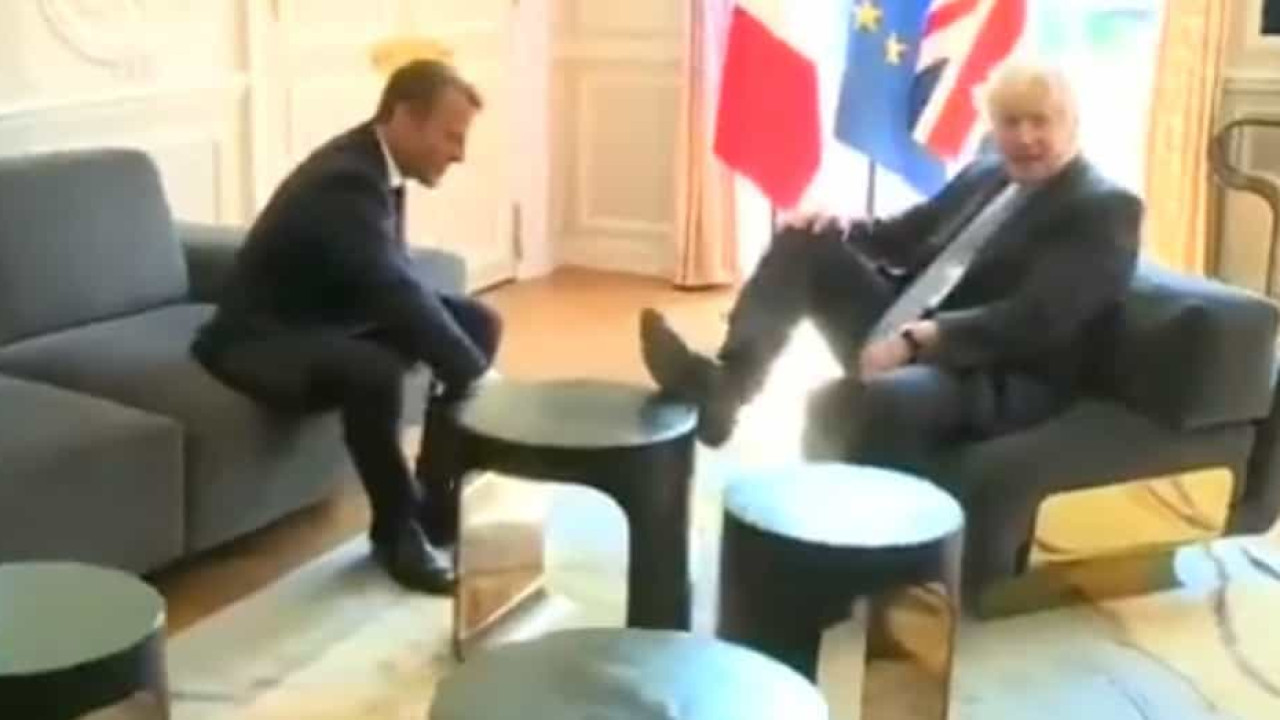 [ad_1]
Boris Johnson está em visit to França and já deu que falar for an unusual reason.
Esta quinta-feira, sentado junto ao president Emmanuel Macron – and em frente a Objetiva dos fotógrafos – colocou um pé em mesa de mesa no Palácio do Eliseu, em Paris.
O moment foi captado também em vídeo, em imagens from Reuters que já estão to dar a va ao mundo. Nestas, o president francês reage ao sucedido com um smile.
Sonia Purnell, biógrafa de Johnson, mostrou-se, na rede social Twitter, against posture do ex-mayor de Londres.
"Rude and embaraçoso. Imaginem if Macron colocasse or pé na mesa no Palácio de Buckingham ", reagiu.
WATCH: Here is the Reuters video of Boris Johnson putting his foot on the Elysee furniture. It seems President Macron was making small talk suggesting the table would work equally well as a foot should the PM want to recline, which Johnson then jokingly does pic.twitter.com / dnv37t9mS4

– Tom Rayner (@RaynerSkyNews) August 22, 2019
Seja always or first in saber.
Acompanhe or site eleito pelo segundo ano consecutive Escolha do Consumidor.
Descarregue a nossa Free App.
[ad_2]
Source link