Sometimes the teacher becomes the student.
That's exactly what happened when Troy Wiipongwii MPP & # 39; 18 and Professor Mike Tierney & # 39; 89 started collaborating on a blockchain technology project.
What is it? Blockchain "blocks" are transactions, like a purchase, done via the internet. The blocks are linked together with other "blocks" in a chain using a specific code that includes the identification code for both the block being added and the previous block. This makes the blockchain a kind of digital ledger and difficult to edit, but it clearly shows the order in which the transactions took place.
In addition, blockchain is a publicly accessible technology and is used to track cryptocurrency transactions, such as Bitcoin.
The role reversal between Tierney and Wiipongwii has been enormously productive. Their project has catalysed partnerships with W & M alumni in East Asia and launched several new business ventures.
Wiipongwii, a graduate of W & M's Master of Public Policy Program, remembers his first meeting with Tierney, a professor in the Department of Government and co-director of the W & M. Global Research Institute.
"As soon as I entered his course on the political environment of decision making, I was talking about technology politics and blockchain as solutions to political problems, he had no idea what I was talking about," he laughed.
Wiipongwii, who previously managed his own technology startup, ended up writing a memo for the Tierney class on how technology could be used to make foreign aid programs more efficient and effective.
The potential of the blockchain stuck with Tierney.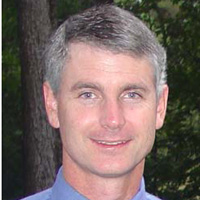 "My research focuses on bargaining under hierarchy – how do elected leaders get their various agents to implement policy responsibly?" He said Tierney. "Information problems abound, it turns out that blockchain technology has the potential to solve many different information problems that afflict policymakers."
More than a year later, when Tierney presented a research on the AidData Project of the Institute during a trip to East Asia, he met a W & M student, Danny Levinson & # 39; blockchain industry. Levinson asked if some brilliant W & M students could help him think about a problem he was facing at work – we could get a more systematic assessment of how different governments in East Asia regulated this new technology, as well as predicting what they could do in future?
It was music for Tierney's ears. W & M excels in resolving these public policy issues. He immediately thought of Wiipongwii.
"He sent me an e-mail that night," recalls Wiipongwii. "Write," You're the one who always talks about this, what do you say to collaborate with this and turn it into a small class next semester? "
They joined other W & M students, some with Chinese language skills, some from the business school and others with the technical know-how to understand how the new technology could make the difference. With Levinson's input and financial support, Wiipongwii and Tierney developed a course that introduced students to blockchain technology and analyzed the changing regulatory regimes in six East Asian countries.
Among other tasks, the students worked on a white paper that they presented at the end of the semester, which is now having a real impact on Levinson's work.
The team had "a disciplined but creative research approach," said Levinson, functioning as a "well-managed consultant team capable of preparing and providing a good knowledge of the market".
Tierney also reflected on the fact that "the ideas incubated in classrooms William and Mary, if combined with a serious wealth of sweat and good partners, can lead to new projects, methods and tools that have an impact in the world beyond the university ".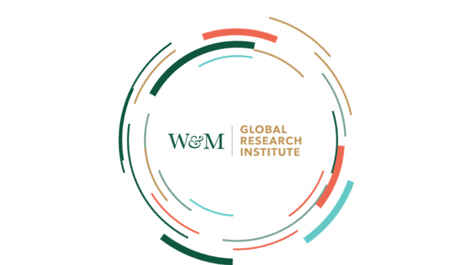 After the success of the class, the W & M Global Research Institute, in collaboration with the W & M Freeman Fellows program, helped to place Wiipongwii with Kelsey Robarts MPP & # 39; 18 at the Nabi Art Center in Korea of the South. There, Wiipongwii and Robarts worked with the director of the arts center, Soh Yeong Roh & # 39; 84, helping to recommend start-up blockchain and designing a blockchain-based reforestation project that is currently under review for financing to the South Korean Ministry of the Environment.
Asked about Wiipongwii and Robarts, Soh Yeong replied: "Their knowledge of the blockchain and also their passion for social impact projects have been a decisive advantage for our blockchain community here in Korea."
Wiipongwii and a business partner are now working on several projects for environmental and social impact.
"Even though I've been in the Blockchain space for years, being in W & M, working with people like Mike, and having the opportunity to go to South Korea through the Institute has given me confidence and open professional opportunities "he said. "It has completely changed my trajectory, and in the next two months I am confident that my partner and I will manage a multi-million dollar company".
Meanwhile, at W & M, Tierney continues to explore blockchain, in particular its potential applications in the international development space. Inspired by the class he created with Wiipongwii last spring, he is experimenting with a mixed model of online teaching, led by professionals in the world of politics, combined with Williamsburg-based research projects. This class – a first of its kind on campus – kicks off next year.
The collaboration of Wiipongwii and Tierney illustrates what the W & M Global Research Institute hopes to achieve, supporting groups of students and faculty members who are creating new knowledge and providing transformation experiences to help support the next generation of leaders .
"I am thrilled that Troy was able to combine his training in public policy with information technology and business," said Tierney. "It turns out, if you have the right collaborative culture within an organization and build a community where students feel empowered, great things happen."
Follow more of the Wiipongwii trip.
Stay updated with the latest Tierney news search And I work.
Learn more about W & M's Global Research Institute.
The author David Trichler is Director of Operations for the W & M. Global Research Institute