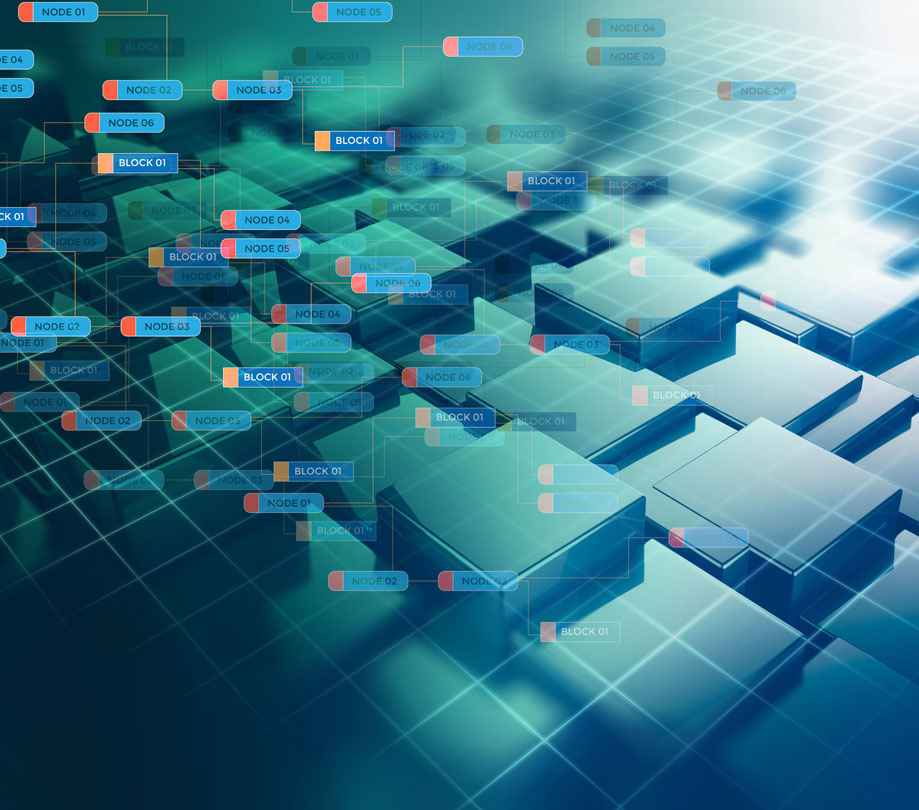 2018 was the year of blockchain "pilot" projects, where companies started to really explore all the possibilities of technology. For example, in the 2018 PwC survey of 600 executives, 84% said their organizations had at least some involvement with blockchain technology, but only 15% reported that they went live.
As we jump into 2019, we will see more blockchain projects in production and more use cases in non-financial sectors such as manufacturing, health care and food safety. However, for this to happen, companies will need to implement a technology that connects the new blockchain solutions to existing live production systems. Specifically for blockchain, it is the API that serves as a universal interface for legacy systems.
Ilya Pupko is the chief architect of Jitterbit and offers some expert opinions on why blockchain needs powerful APIs to be implemented strongly in a project, as the evolution of blockchain will stimulate new applications that measure blockchain data to create a better workflow and the role that IA could play in the future of a ledger interpretation, including APIs for extracting records, creating more dynamic and accurate business records to increase operational efficiency and workflow management.
ADM: what are the pitfalls of the blockchain?
Pupko: Blockchain is an extremely powerful technology, but it is important for companies that work there to have a solid understanding of any security issues. Security is a critical phase in the development of any new product and most blockchain-enabled applications are still in the early stages. Development is agile at this stage, so a lot of problems will arise and security vulnerabilities will be among them. Blockchain provides powerful security features by its very nature, but the implementation of security-related products without careful verification of possible vulnerabilities and gaps is very dangerous.
The creation of solid and secure APIs is the key to unlocking the value of the blockchain, but security problems can not be solved with the only APIs ready for production. Being the external interface to the product and the first line of defense, the APIs need a solid security protection. However, companies need to provide more than one interface suitably secure for their offer: they must ensure that the underlying technology is also safe and appropriate, and this is an important area for many new blockchain applications.
ADM: Do you think that blockchain technology is ready for business use?
Pupko: Blockchain technology is already used effectively at the company level. But in order to provide real value to business users, companies need to activate it with powerful APIs. To achieve adoption beyond a small niche, every innovative technology needs an interface that allows people to apply it to business problems. For blockchain technology, APIs act as a universal interface or "packaging" that transforms this raw technology into a valuable consumer product.
We can see an analogy with Bitcoin, which is, of course, a blockchain-based product in and of itself. Although the technology, the code and everything else have been out there for a long time and people have been able to find ways to interact with it, it has not taken off until there has been an open and consolidated market. Now that there are exchanges that facilitate the purchase and sale of Bitcoin, it has opened the door to much greater adoption (and of course at a volatile price). Users can visit a website, register, provide their banking information and simply purchase it. This is what makes an appropriate API for the underlying technologies: provides a consumable interface so that companies can fine-tune it on existing problems and processes and bring it into the mainstream.
ADM: how can companies integrate blockchain technology into their current solutions?
Pupko: The first step these companies should take is to recognize the true goals they are trying to achieve. Are they trying to introduce new technologies for the sake of technology or to reach a specific goal? Both answers are actually legitimate, but will lead the company on very different paths. Once the goals are clear, whatever they are, choosing the right blockchain technology and toolkit is much simpler. After making the selection, an appropriate revision is necessary. Although the particular technology may seem to have some adoption in space, unfortunately this does not guarantee much in this area. Organizations must go through proper due diligence and a potential technical spike before fully adopting it.
Of course, there is no reason to waste years of effort in evaluating different options to find the right one. The paralysis of analysis is not the answer here, but the last thing you want to do is invest in a technology that is not maintained correctly, it does not fit your architecture, your skill set or your needs. . The right blockchain technology can overshadow your business and give it a multi-year impulse, so go ahead!
ADM: what types of use cases of companies with blockchain technology will we see in 2019?
Pupko: Blockchain technology is moving beyond the initial use cases in the financial sector and even in the health sector in favor of public real estate offers and property offers. With non-currency contracts, blockchain authentication and digital signature offerings will simplify and strengthen many of the administrative processes that businesses need to manage.
In one of the most interesting use cases, manufacturers are considering this technology as a way to provide simpler and safer ways to collaborate in product research and development. Many of us in the "creators" space have long seen the current patent system as broken and outdated, and while blockchain will not be able to replace it or solve it completely, it has the potential to smooth out many of the barriers that companies must deal with when working on products that affect intellectual property problems.
Finally, since food security is increasingly becoming the spotlight (an example of the E. coli outbreak in the United States in the last few months of 2018), the ability to track food sources is becoming a concern publicly visible. In the last case, the FDA literally took weeks to identify the source of the epidemic. (And this was before the shutdown of the government!) After confirmation, it was impossible for a large number of actual resellers to be able to confirm their source, preventing them from acting correctly on the advice of the FDA. There are a number of startups that are already trying to make a name for themselves in this space, and it makes sense for them to be able to ride this wave, possibly collaborate with bigger companies, offer a series of solutions and literally create a whole new market. The public would certainly appreciate it.
ADM: How will blockchain technology affect public cloud providers and companies that handle huge amounts of customer data (for example, Facebook, Google, Salesforce, etc.)?
Pupko: Blockchain has enormous potential to change the way data stores are created and controlled and this could have a major impact on existing systems for managing personal and customer data (and the dominant technology companies that own them). A key aspect of blockchain technology is that data is stored on a "distributed ledger", which means that control does not fall on a central administrator but is instead distributed to many users.
Distributed logs are unlikely to replace systems like CRM databases for businesses or huge data networks like Facebook (at least not very early), but it is possible that blockchain technology starts to wipe out the dominant role that many of the technology giants play in data management. Businesses and consumers can increasingly turn to blockchain-based systems to manage credit score data, for example, or as a way to manage customer data more openly and transparently.
ADM: will blockchain technology encourage companies to abandon existing databases and storage solutions?
Pupko: Data archives based on blockchain technology will probably complete existing databases and record retention solutions rather than replace them. There are pros and cons to file data with blockchain and the popular use cases for businesses will depend on those strengths and weaknesses. For databases that are not based on extreme performance, centralized management and sophisticated access control, but benefit from increased trust and neutrality, automatic arbitration, which is particularly true in the financial sector, we will see more changes to blockchain technology . However, companies will continue to use traditional data solutions to store most internal records and customers.
ADM: how are leading companies testing or planning to use blockchain technology?
Pupko: Being a platform provider, we believe that the true transformation of the market depends less on the announcement of a particular case of use or a single proven success, but instead when whole kits of tools become available. Just as APIs make consumable products, platforms allow the mass consumption of such products. We have been very encouraged by the fact that, in recent months, the main cloud providers have extended the support of blockchain-based services. These services are already available in general and companies interested in theory can now jump headfirst and try things out in practice. This is not just the way startups are born, but the way in which space leaders get bigger – or crumble, they can not innovate fast enough.
Blockchain being a data storage and access technology, it could work in almost any industry and any company could make it its differentiator. Monitoring and auditing, in addition to transparency features, lend themselves well to the naval industry, for example, where truck routes and package metrics are essential. As everyday consumers, we expect to see, with almost absolute certainty, the complete state of our online purchases delivered at any time, including date and time and conditions. But it is not yet the norm for the corporate logistics sector, due to the high number of fragmented subcontractors along the way. The leaders in this space, including our client at the forefront of Odyssey Logistics & Technology, have really carved out this technology in recent years. Even in this case, we can not wait to see the innovations they are working on.
Learn the basics of blockchain technology. Mathematical formulas, program code or computer jargon are not used. No previous knowledge is required in computer science, mathematics, programming or cryptography. The terminology is explained through images, analogies and metaphors.
Learn the best ways to organize your app development projects, and keep the code upright, happy customers and breathe more easily through the launches.
Write and execute code at every stage of the process, using Android Studio to create apps that integrate with other apps, download and view images from the Web, play sounds and more. Each chapter and app has been designed and tested to provide the knowledge and experience needed to start Android development.
How to create a profitable and sustainable business for the development and marketing of mobile apps.
Source link