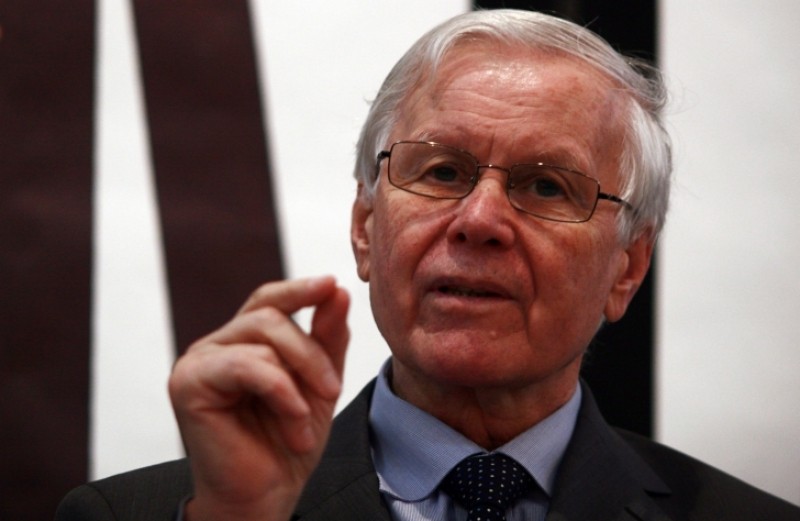 The Romanian academy announces that it will "trigger an investigation" concerning the awarding of the Gold Medal to Philology at the Eugen Simion Academy after "the actual existence of the award and the 39, the issuing institute were questioned ", according to a press release issued by MEDIAFAX.
"The academic Eugen Simion and the Romanian Academy received on December 17, 2018 a letter of notification with which the International Society of Philology announces the awarding of the gold medal for philology to Alfred Nobel to Eugen Simion After a journalistic investigation conducted by four Romanian journalists, we are worried that the real existence of the prize and of the issuing institute will be questioned ", affirms the position of the cultural and scientific forum .
Read also: Gigi Becali, helped by Traian Basescu! The FCSB gesture can not forget
The Romanian academy announced in December that Eugen Simion will receive the distinction awarded by the International Society of Philology.
An investigation of the magazine Scene9 showed that the awarding society, which claims to have been bestowed upon personalities like Noam Chomsky and Umberto Eco, would have been a phantom institution. Both the Nobel Foundation and the UNESCO have denied having anything to do with the foundation that associates its award with the name of the Scandinavian scholar, according to the survey's authors.
Read also: Total show made by the #Rezista protesters! Where they went today
"The Romanian Academy takes into account the press reports and will unleash a survey on the situation: in this context, the Romanian Academy expresses its great concern for the expansion of the phenomenon of falsification of reality , through lies and impostures, an international phenomenon that compromises values ​​that are essential for the normal functioning of society: truth, honesty, trust: the proliferation of this phenomenon puts serious institutions in the position of becoming investigators and investigators, interrupting the their correct functioning ", affirms the academic forum.
The text signed by the Office of the Presidium of the Romanian Academy shows in conclusion that "the parameters of reference of a functioning society are and must remain respect for the person, legitimacy and truth".
Read also: surprise! PRO TV brings a mega-news to all fans of & # 39; Hot Las & # 39;
President of the Romanian Academy, Ioan-Aurel Pop, President of the Romanian Academy, Bogdan C. Simionescu, Vice-President, Victor Spinei, Vice-President, Răzvan Theodorescu, Vice-President Victor Voicu, Vice-President, and Ioan Dumitrache, Secretary-General.