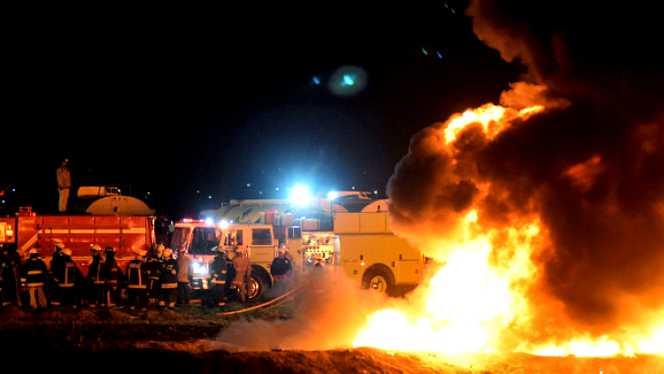 No fewer than 89 people lost their lives after the explosion occurred Friday in a perforated oil boiler in central Mexico.
The article continues after the recommendations
The terrible announcement was made by the Mexican Health Minister Jorge Alcocer, according to AFP, who stated that the explosion report has risen to 89 dead.
"We still have four deaths, which should be added to the 85 dead announced (Sunday), which means 89 dead", the minister said at a press conference.
According to Alcocer, 55 people remain hospitalized. "We are committed to offering them the best possible assistance and, from our point of view, many of them still have the chance to survive", he added.
The oil pipeline was punctured on Friday by thieves who made a true geyser of fuel, according to images transmitted by local media.
The loss of fuel has attracted about 700 inhabitants of Tlahuelilpan, a city located 120 km north of Mexico City, including entire families who came to collect the fuel with cans and were surprised by the explosion that has triggered a huge fireball.
The first funeral ceremonies were held on Sunday, while some families are still looking for missing relatives, writes Agerpres.
The governor of the state of Hidalgo warned Sunday that the process of identifying carbonized bodies could take days, weeks or even months.
This tragedy occurred when Mexican President Andres Manuel Lopez Obrador, on December 1, launched a national strategy against fuel theft, a plague that caused Mexican losses of $ 3 billion in 2017.