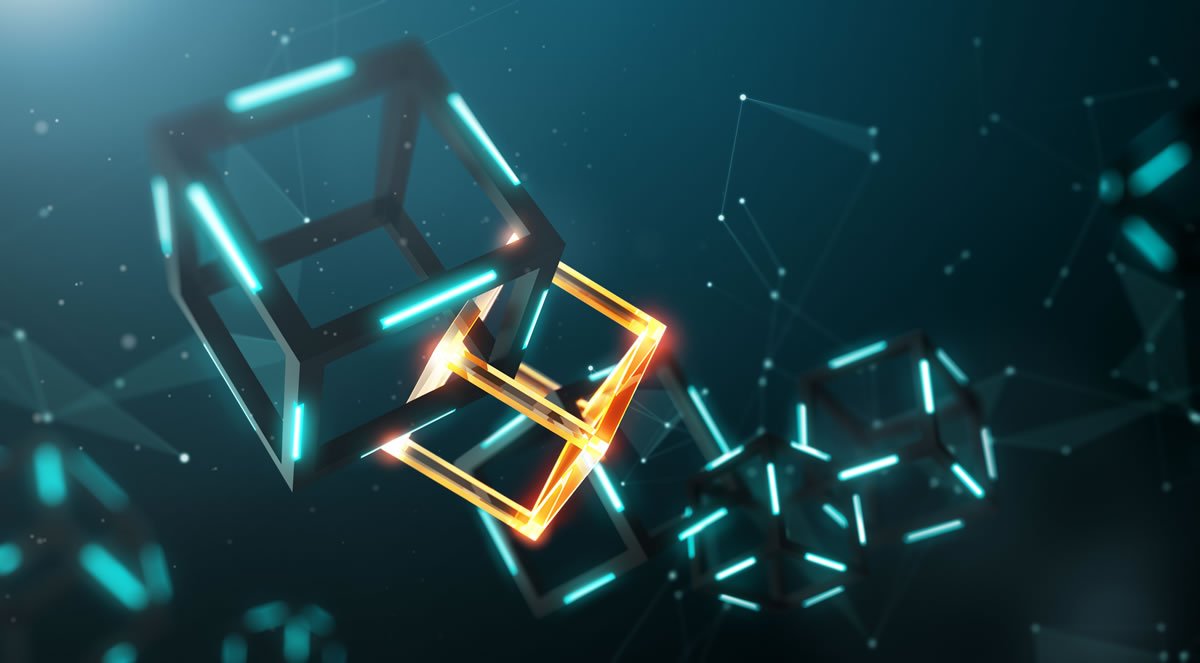 From asset management to autonomous robots: four leading startups at the end of 2018
Investors are no longer interested in ICO projects without real use. Second Icodata$ 150 million was raised in October 2018 through token sales compared to $ 1.5 billion in January of the same year. "The blockchain space is coming to the point where there is a ceiling in sight" says the co-founder of Ethereum Vitalik Buterin. The Russian-Canadian programmer believes that the next step will be "Real applications of real economic activity".
Despite the declarations and hopes that the end of 2018 will lead to a return to practicality, it is still difficult for the applicable projects to break through the noise of information. We have identified four noteworthy blockchain projects that have not yet taken hold in the media, despite presenting a range of out-of-the-box solutions.
Robinson network
Problem: The increasing complexity of production, supply chains and urban life that people can no longer manage.
Solution: Allow people to order goods and services directly from autonomous robots that work together
Robinson network is an Ethereum network infrastructure for the integration of robotic factories in smart cities and Industry 4.0. Since 2015, the team of blockchain scientists and developers based in the Russian city of Tolyatti has worked on a network that allows independent robots to cooperate with each other: making economic decisions without human intervention.
The purpose of the network is to distribute, control and provide services using cyber-physical systems. The Robonomics Network is adaptable to human needs, built on the basis of existing market mechanisms and is directly accessible to the end user.
By expanding the capabilities of the basic communication protocol, robots are able to interact with market mechanisms and contractual obligations. As such, the platform provides tools for designers in new cities and industrial areas to provide direct access to the user to directly order products from stand-alone factories.
In addition to solving problems on a local scale, the platform is able to solve global problems. In 2017, the first international blockchain-based transaction for carbon unit transfer was conducted using Robonomics, with Microsoft's technical support.
Another of the platform's applications can be found in the fight against fires. Disasters such as what we witnessed this year in California could have been avoided if the authorities used Robinson-based drone-free drones, which monitor forests using thermal cameras. This completely autonomous system is able to function all year, has been successfully tested and put into service by the Togliatti authorities.
Cyclebit
Problem: THEthe imitated ability to spend cryptocurrencies in everyday life limits the growth of the crypto industry.
Solution: Enable shops and cafes to become cryptocurrency traders.
Most traders still do not accept cryptocurrency due to the lack of easily customizable payment infrastructure, the volatility of cryptocurrencies and their inability to be used in fast microtransactions.
Cyclebit believes that massive price fluctuations could be mitigated by widespread ownership and use, facilitated by the provision of simple cryptocurrency payment methods. The startup came with a solution that allows any store to install an application supported by iOS and Android running to receive digital currencies simply as legal tender. The app facilitates payments from online cryptographic portfolios and those from old-fashioned banks.
The solution is now distributed in 130 Nostrum stores throughout Spain, where customers can pay for a cappuccino at BTC. The startup already has access to a work ecosystem provided by Ibox: an omnichannel payment platform with 200,000 outlets for an upcoming roll-out.
IOTW
Problem: PoW and PoS algorithms suffer from centralization and hinder micro-mining.
Solution: Use the Assignment Testing algorithm to make the extraction possible on basic IoT devices.
IOTW is an IoT blockchain infrastructure characterized by instant throughput obtained through the Proof of Assignment protocol. It allows micro-mining operations and instant transactions on all connected devices without additional hardware, thus bringing blockchain to the industry and to domestic activities.
Proof of Assignment makes the network leaner and faster, making it more suitable for IoT devices and eliminates the centralization problems faced in Proof of Stake.
"Block Witnessing Protocol" provides extra network security compared to traditional blockchain architecture. It does this by using a pool of witnesses, making the network smaller and containing hundreds of times less copies of master books.
The product has been tested on over 1,000 IoT devices running on a single trusted node on the blockchain. Current transaction speed tests have shown results of 3,000 transactions per second (tx / s) for long distance transactions and 100,000 tx / s for local transactions.
TrustVerse
Problem: Asset management services exploit the blockchain due to the low confidence environment of the crypto-sphere.
Solution: Allow people to manage their wealth using a platform based on blockchain, AI and deep learning.
Trustverse is a digital wealth management platform and personal wealth designed around the use of blockchain and artificial intelligence (AI). It is a digital assistant based on deep learning for almost all aspects of digital companies. The platform, based on a deep-neural and multi-data financial portfolio optimization engine, provides a reliable system of intelligent contracts that simplifies legacy planning, the organization of successions and the transfer of digital resources. It works as a one-stop shop for everything people need: from managing their portfolios, taxes, identities to distributing their assets after death.
The Trustverse platform contains a set of tools for digital asset management. The "life planning services" can be organized through smart contracts, which can be used for resources derived from the inheritance, all on a public blockchain.
Unlike traditional financial services in which a particular organization stores customer personal data on a centralized server, TrustVerse does not store any personal data. Instead, it provides services to users authenticated by a technology developed jointly with Microsoft.
Source link