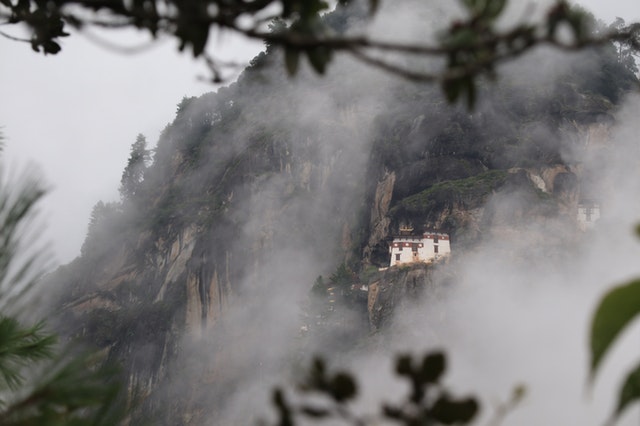 Investing in cryptocurrencies is still a high risk game, especially in these days when the market has entered another period of uncertainty and high volatility. However, even if this were not the case, choosing the right resource on which to invest can be quite difficult. Most of the time, coins with a clear objective in mind get the most support. If their goals seem relevant, if they can solve a problem or provide a better solution to replace an existing one, investors are ready to join his cause.
From time to time, however, an oversight can occur, and large projects end up in oblivion, without less support than they probably deserve. Today we will report some coins of this kind. Despite the size and popularity they already have, experts agree that these are undervalued currencies that will likely skyrocket when they receive the amount of attention they truly deserve.
1. TRON (TRX)
TRON is a project that often makes news and, recently, every time it happens, it is connected to a new project announcement, a new interrupted record or a new partnership. The project seems incapable of making a wrong move, and practically everything that Justin Sun decides to make becomes a success. And yet, TRX is not even among the top 10 cryptocurrencies. Its price is low, its market capitalization is less than $ 1 billion, which is very unusual for a currency that has made so much progress in just one year.
The goal of TRON is to revolutionize the entertainment industry and decentralize the web. This is a huge, and probably very abstract, mission in most people's minds, which could be an explanation of why TRX no longer gets attention. However, the attention you are getting comes from a rather dedicated community, which will probably make TRON grow properly over time.
2. Monero (XMR)
Monero is the tenth largest currency by market capitalization, but many believe that this still means that it is very undervalued. As many already know, Monero is a private currency, which means that it is a secure, non-traceable and private digital currency. It is the only private currency in the top 10 cryptos, probably because private currencies, regardless of what is necessary, are usually disapproved. Most people suspect that they are used for criminal activities because of their ability to hide transactions.
However, private currencies such as XMR are also ideal for protecting business secrets, freedom of speech and providing users with regular confidentiality and anonymity, which is the right of every Internet user. Monero has always been dependent on his community since its inception. It was created through donations and the community has always been the number one factor that was pushing its development. It is priced at $ 66.45 and a market capitalization of $ 1.1 billion.
3. NEO
Finally, the third choice when it comes to undervalued currencies is NEO. This was one of the projects that had the potential to kill Ethereum, according to the community. He was often considered the biggest rival of EOS when it comes to replacing ETH. NEO is currently ranked as the 16th largest chip by market capitalization, with a price of $ 8.50 and a market capitalization of only $ 552 million.
This poses a huge difference between NEO and EOS, which has a market capitalization of $ 3.27 billion. Sometimes the NEO is also called the Chinese Ethereum, because it is similar to the ETH in essence, and that is one of the coins that particularly appeal to China. It was believed that this would have given EOS an advantage once China became more crypto-friendly. While this may be the case, it still has to happen, and an event like this could be all that NEO needs to get back into the game.
The project is dedicated to creating smart contracts and dApps, just like Ethereum, but many argue that NEO can do everything better, cheaper and faster. Even so, the currency seems to lose popularity and sink into the depths of the market, a position at the time.
For real-time business alerts and a daily distribution of encrypted markets, subscribe to Elite membership!
Disclaimer: this article should not be taken as, and is not intended to provide, investment advice. Global Coin Report and its affiliated companies, employees, writers and subcontractors are cryptocurrency investors and may from time to time have holdings in some of the coins or tokens they cover. Please conduct your own in-depth research before investing in any cryptocurrency and read our full disclaimer.
Image courtesy of Pexels