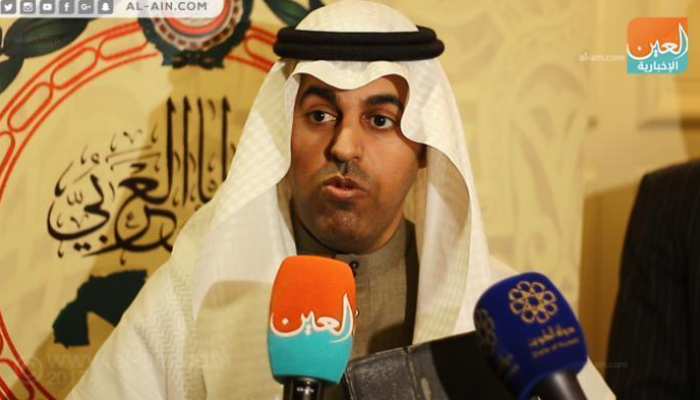 policy
Saudi press agency
Saturday, 06/15/2018 20:11 Abu Dhabi time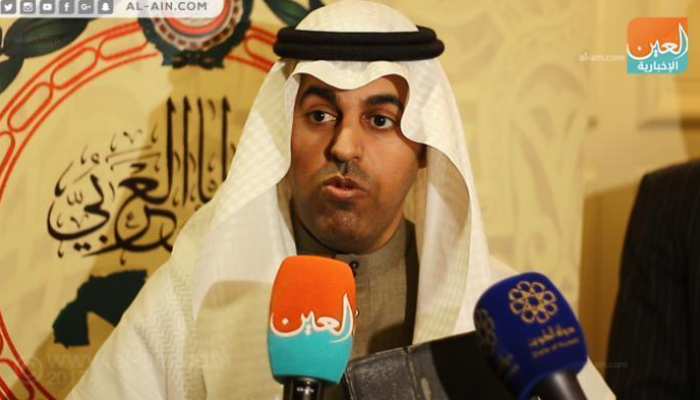 President of the Arab parliament, Dr. Meshal bin Fahm peaceful
The Arab parliament approved a series of draft resolutions and referred them to the relevant committees for discussion and presentation at the plenary meeting next Wednesday on the terrorist attack on Saudi structures and on ship sabotage and developments in Yemen.
This occurred during a meeting held by the Bureau of the Arab Parliament, Saturday, at the headquarters of the League of Arab States in Cairo, chaired by Dr. Meshaal bin Fahm peaceful, and by the presence of the vice-presidents of the Arab parliament and the heads of the standing committees in parliament.
Al-Salmi said the resolutions include a draft resolution on the terrorist attack against civilian structures in Saudi Arabia, commercial ships near the territorial waters of the United Arab Emirates and another on the latest developments in Yemen.
Last Wednesday the Houthi militia targeted a bullet at the Saudi Abha airport, through which thousands of civilian passengers pass through daily, injuring 26 people of different nationalities, including three women (Yemenite, Indian, Saudi) and two Saudi children.
On 12 May, four commercial civilian merchant ships of various nationalities were subjected to sabotage near the territorial waters of the United Arab Emirates towards the east coast near the emirate of Fujairah.
He added that the Office of the Arab Parliament referred to four draft laws, in particular the Arab teaching in the less developed Arab countries, the fight against illiteracy in the Arab world, the encouragement to reading in the Arab world and Arab cooperation in the field of space and satellites.
Al-Salmi said that the meeting also discussed a number of important issues, in particular the developments in some Arab countries and the serious developments facing Arab national security.
Al-Salmi stressed that the meeting revised what was issued by the two emergency summits of the Gulf and the Arab countries, and appreciated the initiative of the Custodian of the Two Holy Mosques, Salman bin Abdulaziz Al Saud , in asking for summits in Mecca in the holy month of Ramadan, which combined Arab positions to protect Arab national security and face the challenges and threats to the world And discuss ways to move the Arab parliament to maintain Arab national security in this critical phase.
The president of the Arab parliament said that the meeting also discussed developments in the Palestinian arena, stressing that the Palestinian issue will remain the first and fundamental issue for the Arab world and the Arab parliament will continue to support the firmness of the Palestinian people until they get their legitimate rights to establish an independent state with Jerusalem as their capital. June 1967.
Source link